About us
Aurora International School of the Arts is a school inspired by the Reggio Emilia philosophy to learning and teaching. The school established and started designing the concept and facilities in September 2015. The School opened its doors to its first children in March 2016 in a setting chosen to embrace the concept of creating a peaceful and comfortable 'home away from home' environment for children to learn and grow in. The school fosters life-long learning for children aged 1 year to 11 years from Nursery, Preschool to Primary, supporting self-discovery, imagination, and creativity.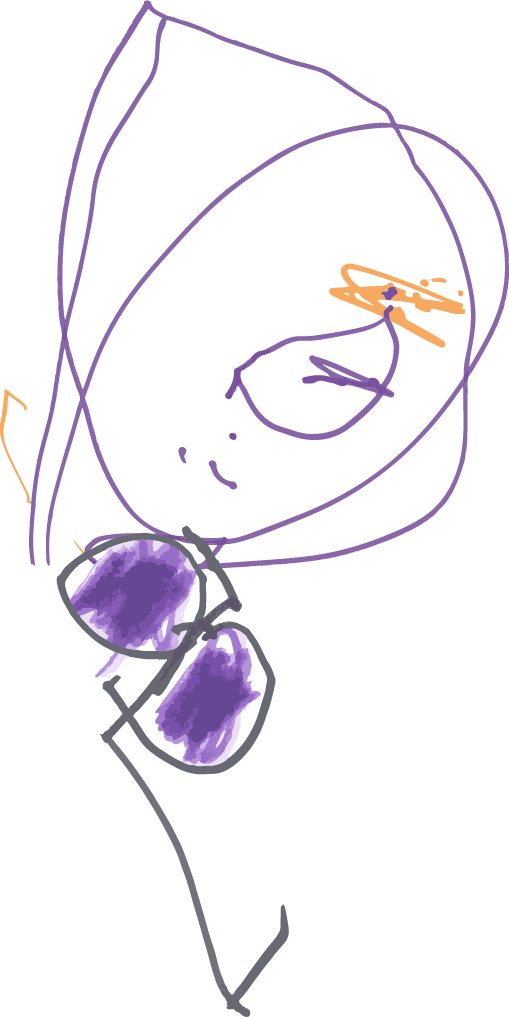 Vision & Mission
Our vision is to provide a Reggio Emilia inspired early childhood and primary years education that embraces each child as a competent and capable citizen of the community immersed in a nurturing and sustainable environment, surrounded by people who are fully invested in the development of the whole child.
Mission
Our mission is to inspire and develop the potential in each child through child-led investigations in a natural, nurturing, and sustainable environment. We embrace the rich local culture and foster independent exploration, encourage social interactions, and invite children to represent their ideas and reflect on their learning through project work, problem-solving, critical thinking, and creative processes.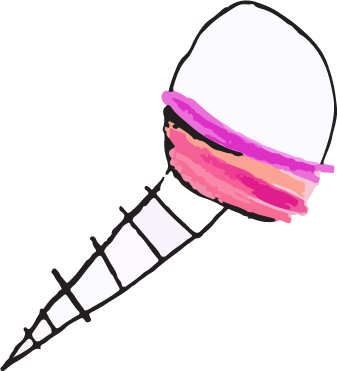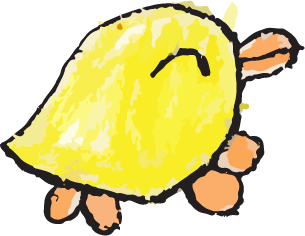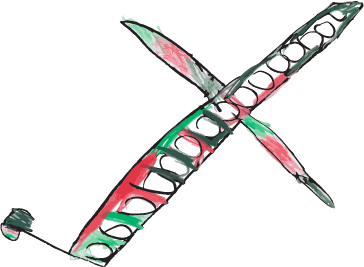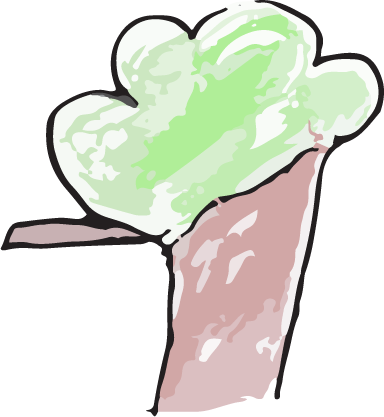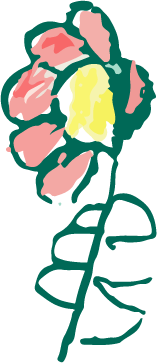 Philosophy
Our educational philosophy is inspired by the Reggio Emilia approach within a Vietnamese cultural context. With an emphasis on responsibility and community involvement,  respect for living organisms and sustainability is at the core of our learning experiences.
At the centre of our educational philosophy is our image of the child: a competent child, full of preparedness, potential and curiosity, active in constructing his or her own knowledge through interactions with others and the environment around them.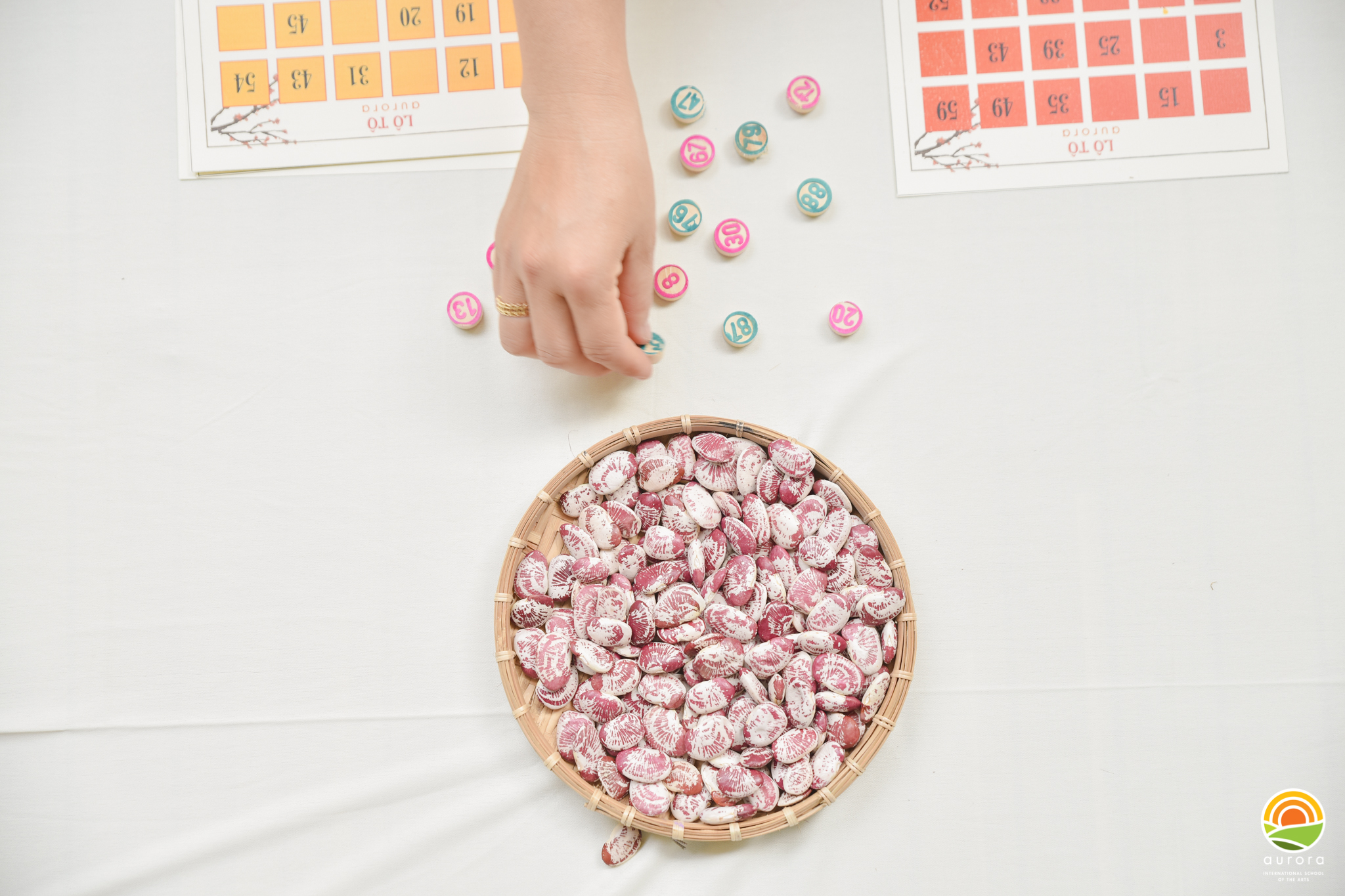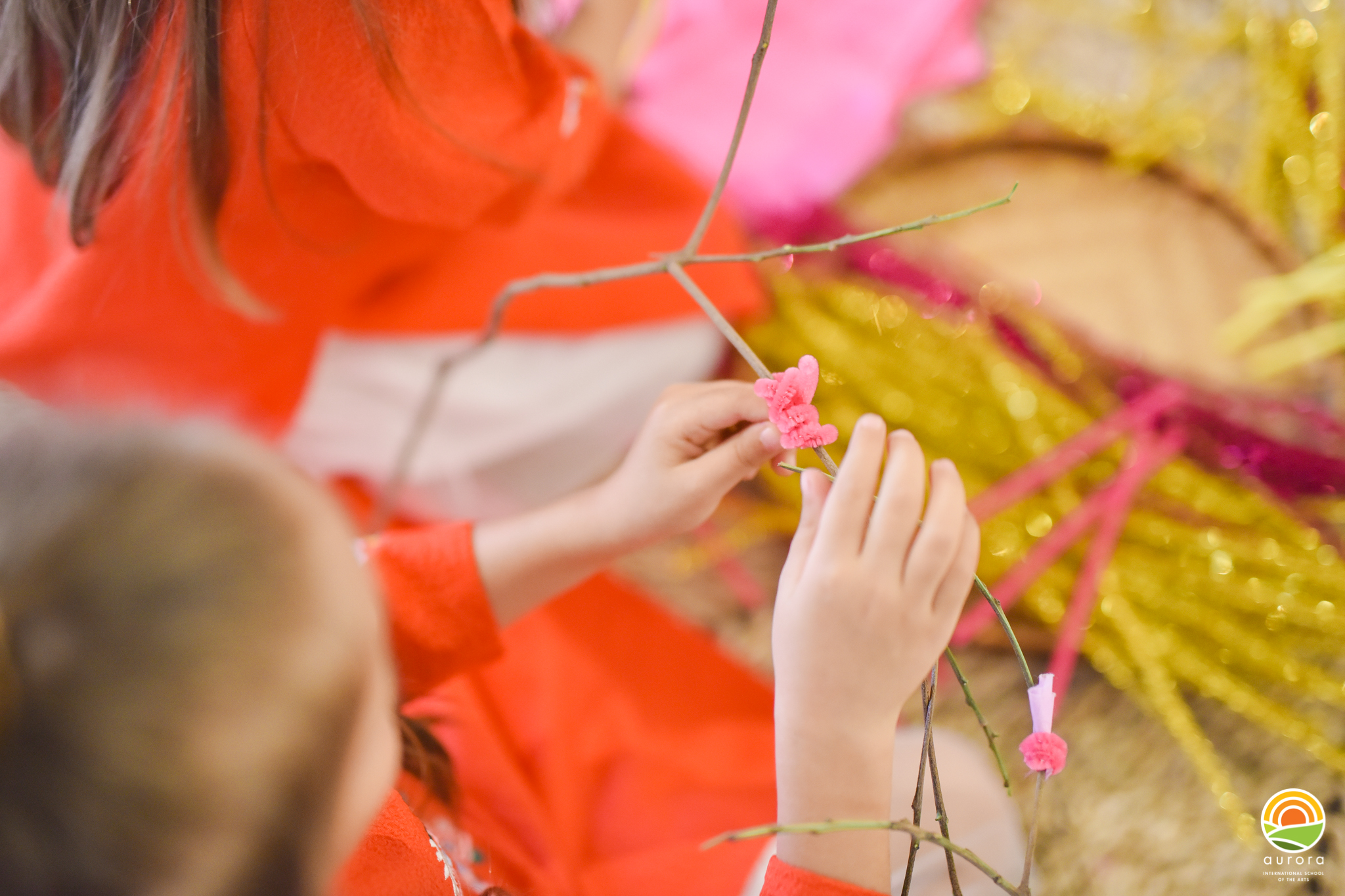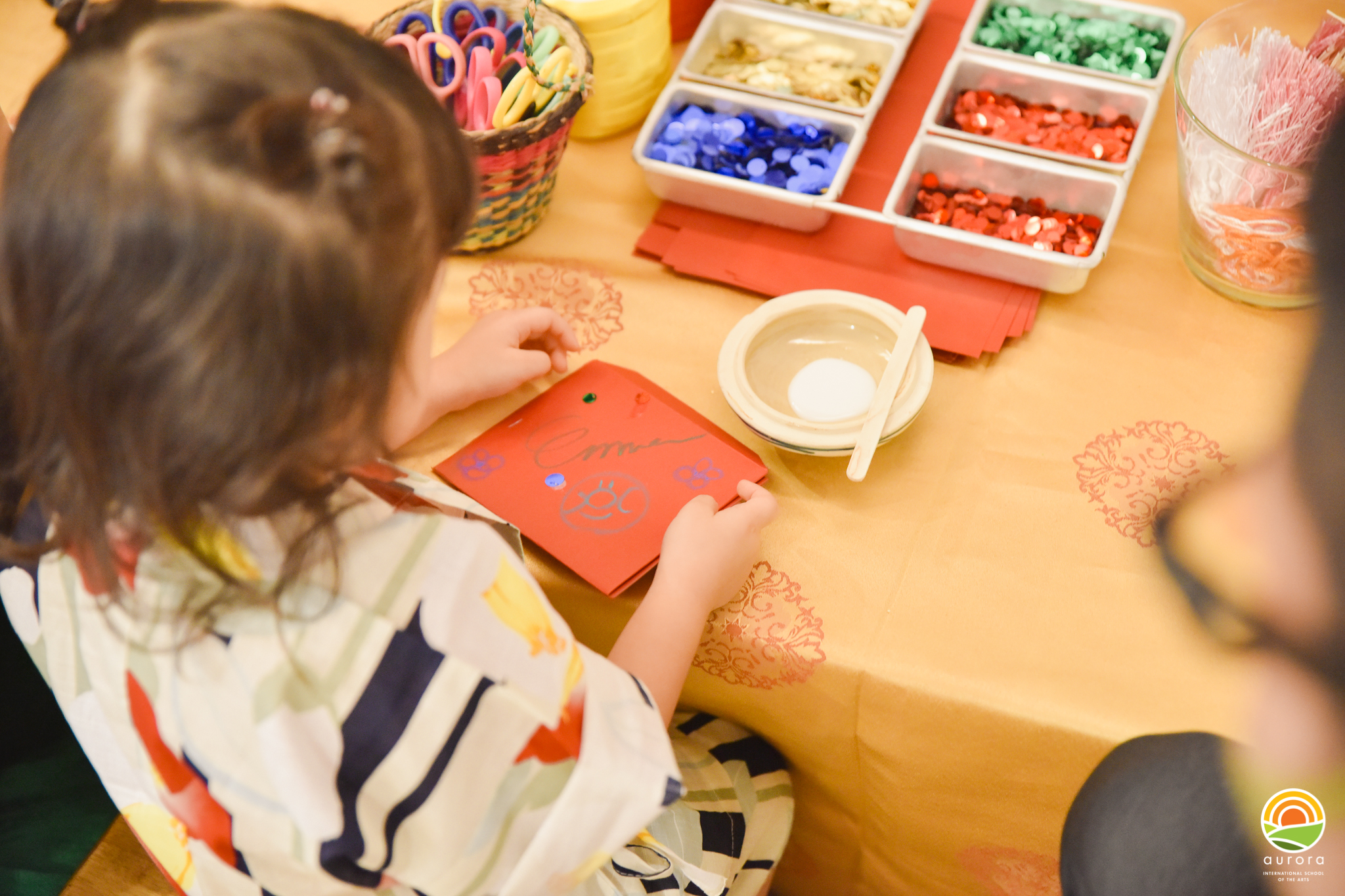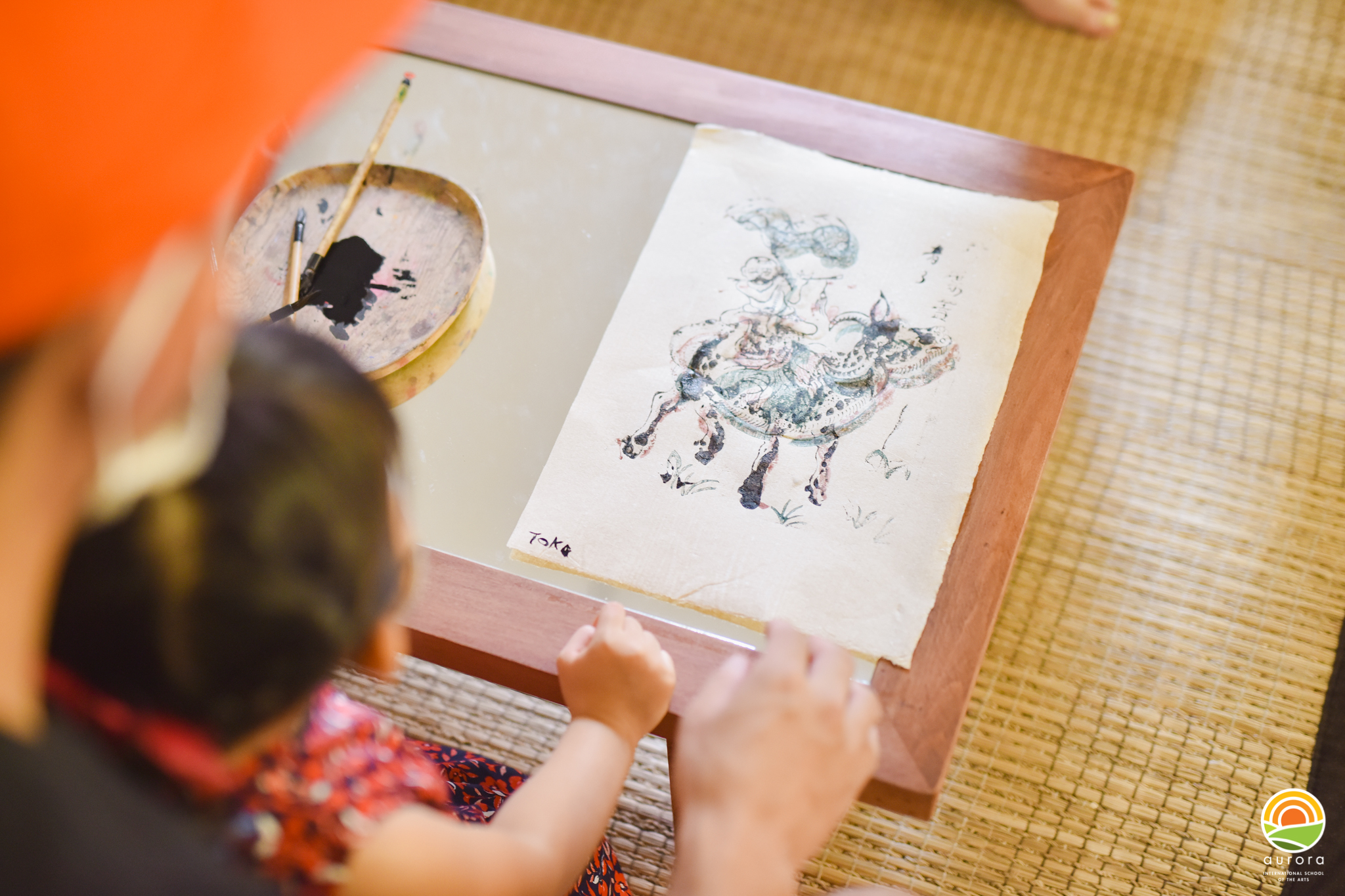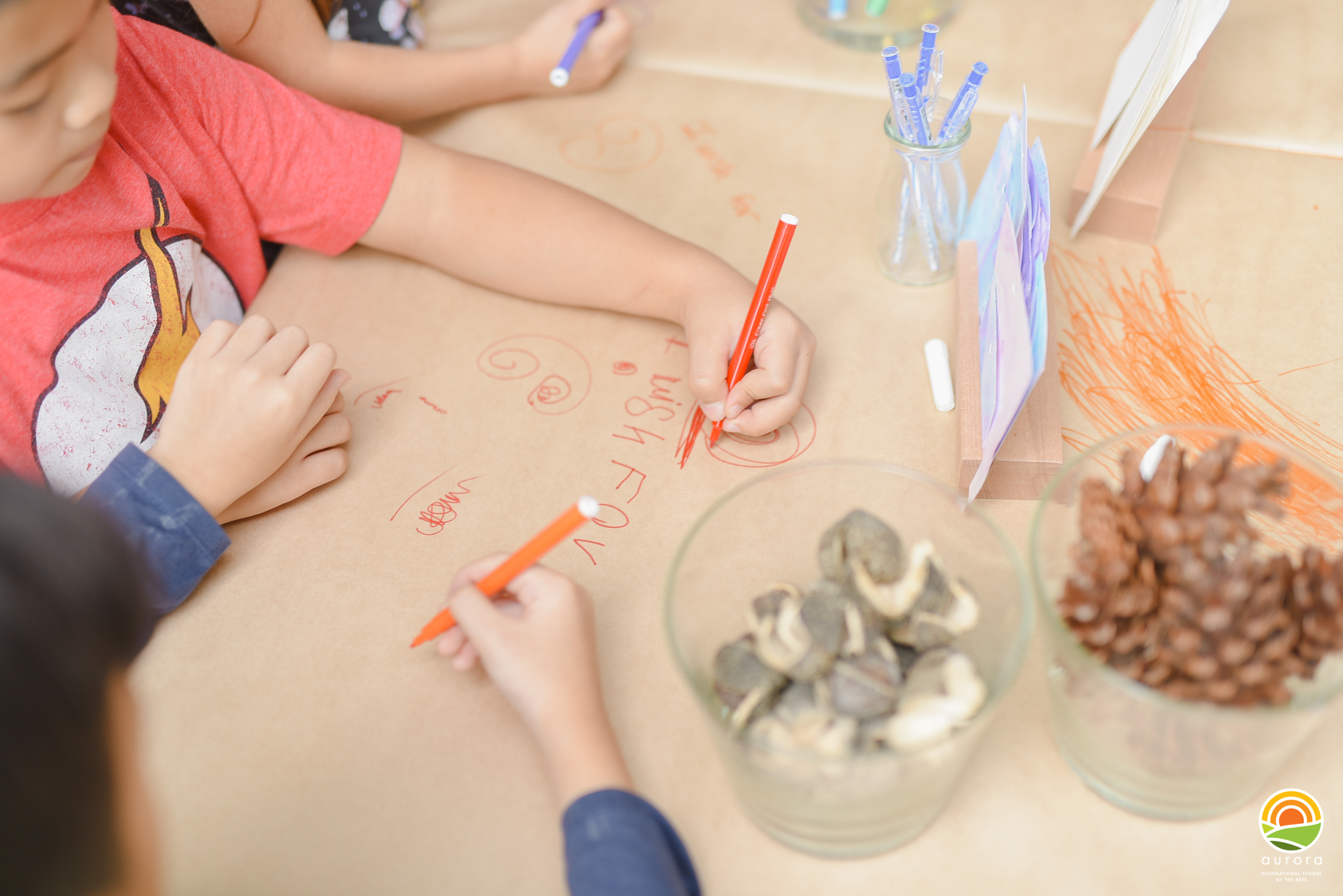 Learning Environment
Environment as a third educator
"Environment should be considered as the third educator. We have to create a "complicity" with the environment in order to be able to scaffold, together, children's learning processes" (C. Fabbi, 2004)
Based on the idea that the children have the right to a challenging environment, at Aurora, every corner is thought with the intent to offer various learning possibilities to the children. We strongly believe that the environment has a fundamental role in developing autonomy and supporting well-being.
"Our objective, which we will always pursue, is to create an amiable environment where children, families and teachers feel at ease" ( Loris Malaguzzi)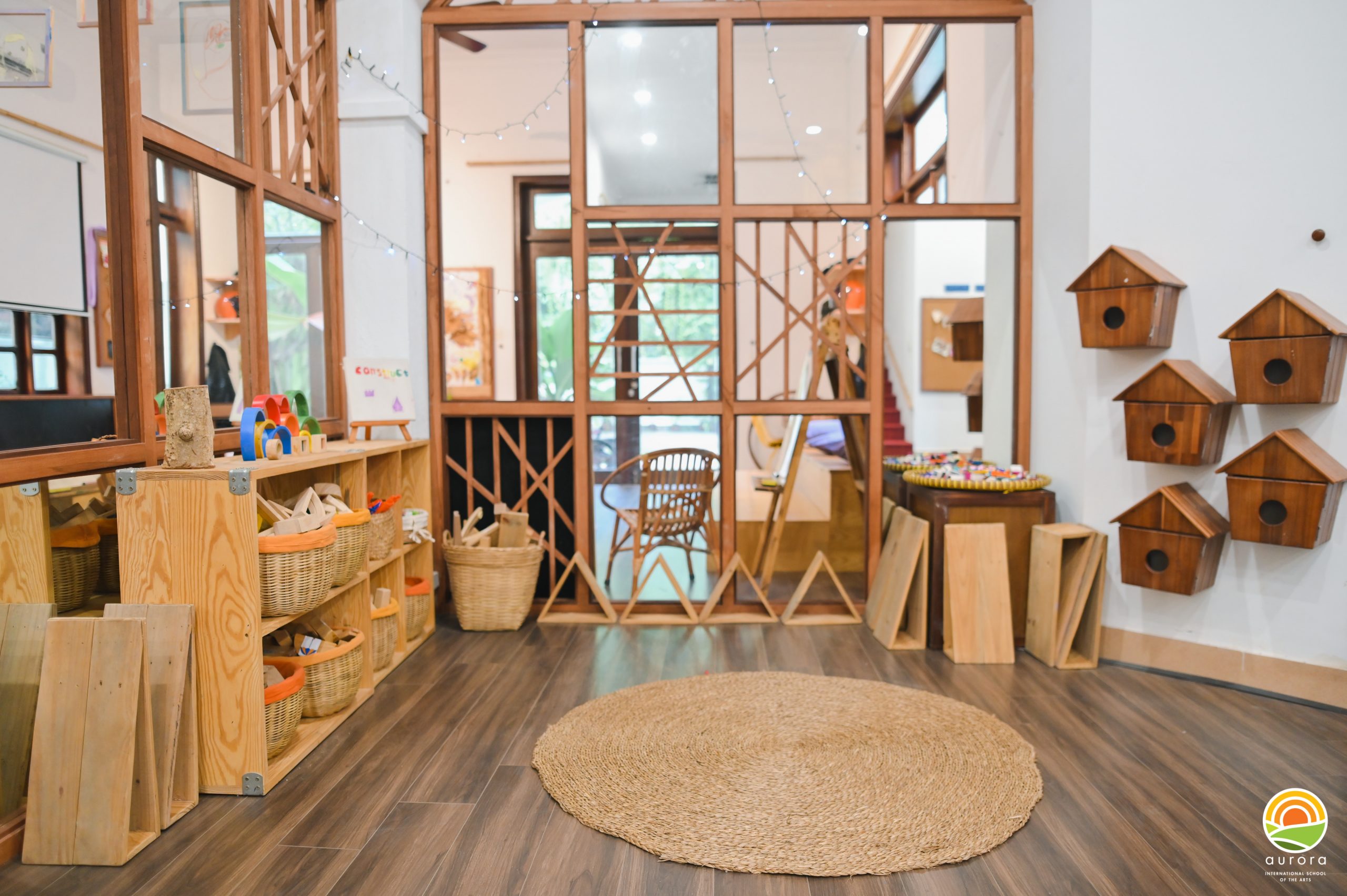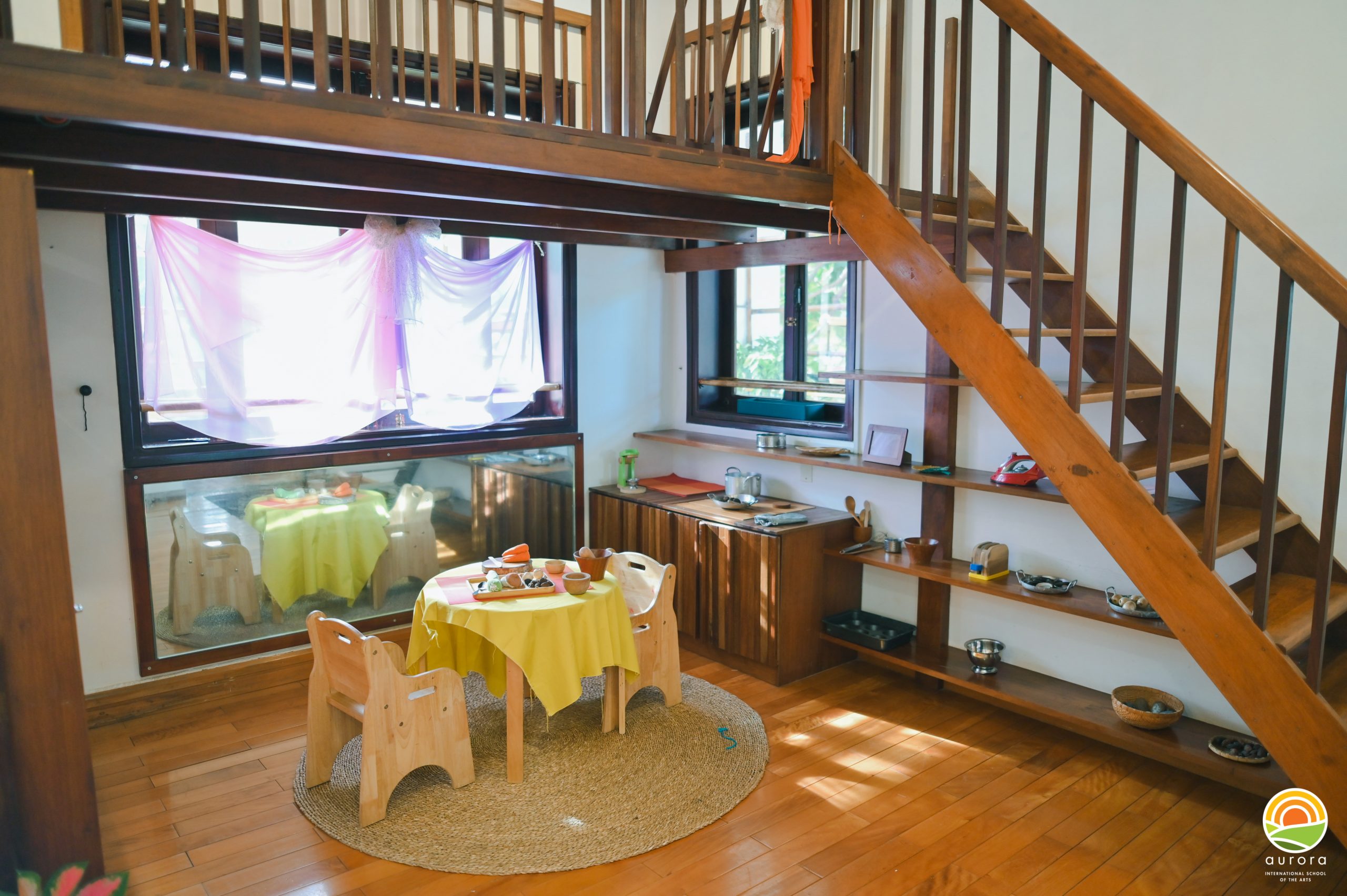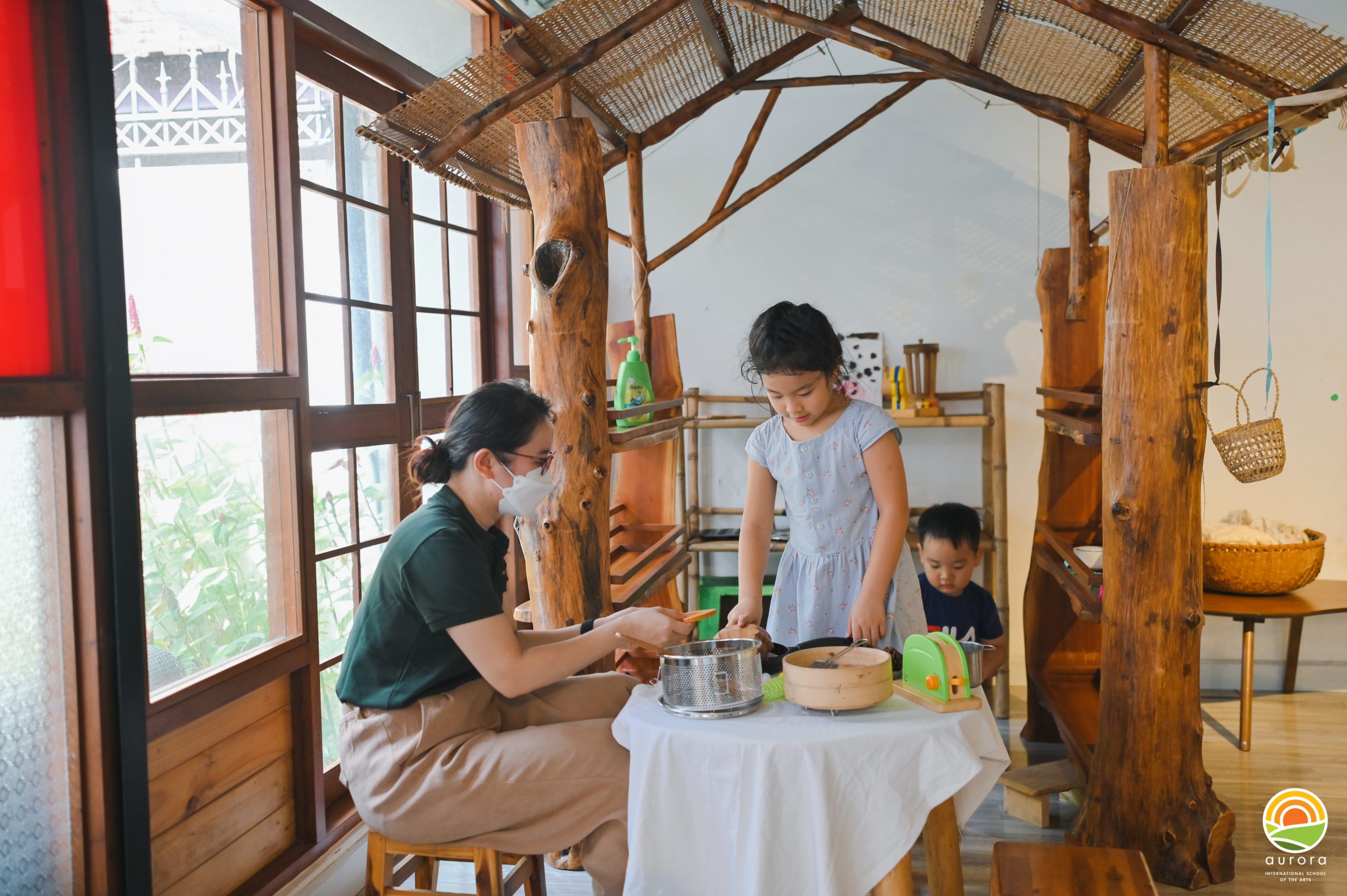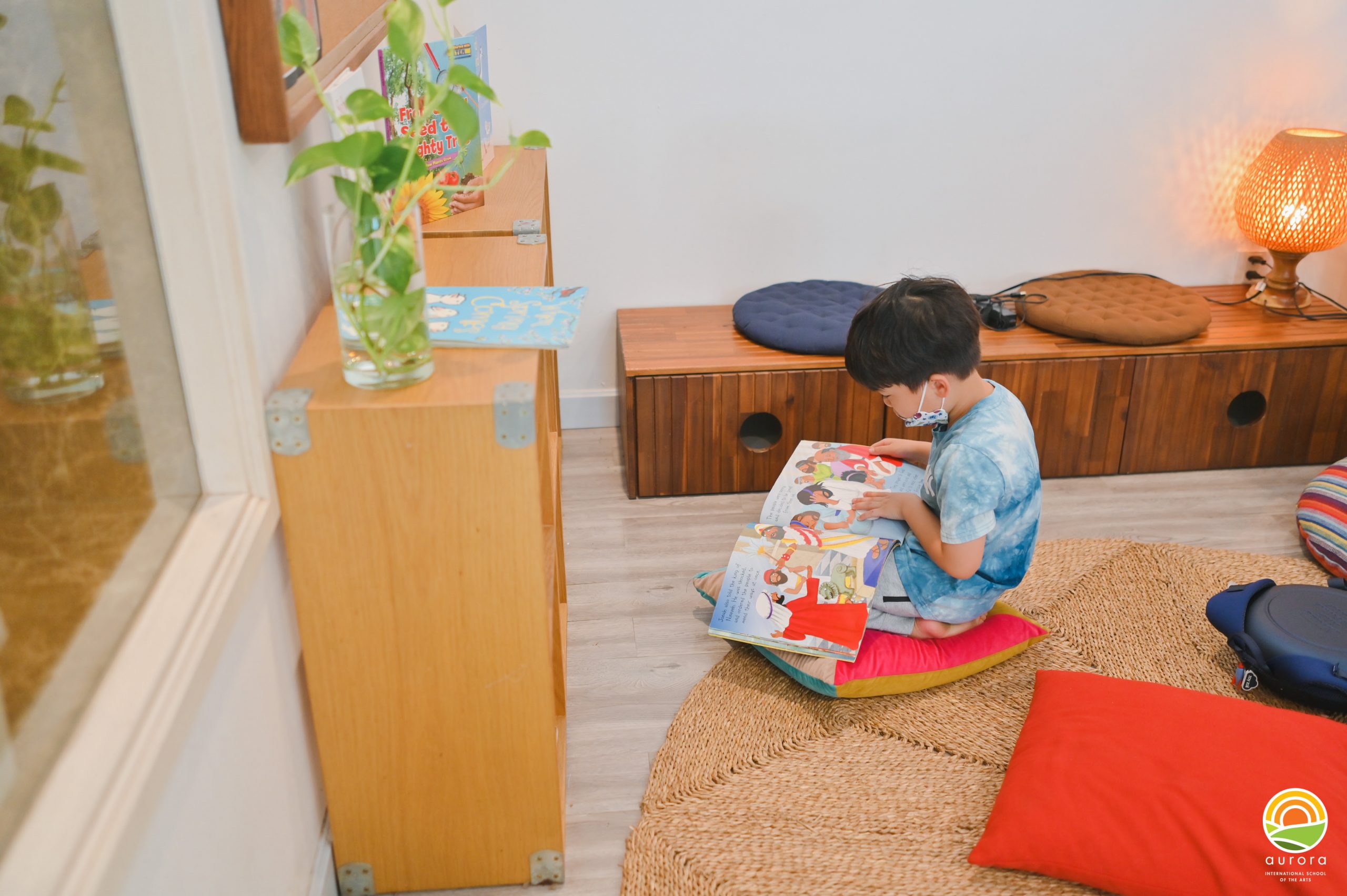 Well Being
Air purifiers
During the school day, we monitor the air quality using the US AQI pollution guidelines and adjust the children's outdoor activities accordingly. To ensure that our children are in the best environment we have installed IQAir air purifiers in Aurora spaces. The children take their afternoon naps in rooms with purified air and when the air outside is considered to be unhealthy the children can spend more time in these spaces.
Aurora meals – THE LANGUAGE OF FOOD
We believe in the importance of children discovering the immeasurable richness provided by good food, eaten in good company.
At Aurora, proper nutrition is a priority. Our children are fed with wholesome healthy food alternatives whenever possible, with a diet consisting of fresh fruits, organic vegetables, lean meats and whole grains which are recommended for optimum growth and brain development.