Aurora Principles
Our Community Principle
Reciprocal relationships are an integral influencer of learner success. Learning is a deeply personal, social, and emotional process.
At Aurora, we value and build on the knowledge and experiences that children bring with them. We harness the power of social learning. We actively develop the capacity to learn collaboratively with diverse teams. We make relationship-building a key element in our Learning Ecosystem.
Our Inquiry Principle
As humans, we are all capable and competent. Everyone can learn how to learn;
everyone learns differently, and everyone has the right and responsibility to learn…and to own their own learning. At Aurora, we aim to empower our children and are therefore inclusive as a matter of our identity. We proactively build a diverse community of learners with different learning profiles. We see learning to learn as a key element in our learning system, for children and adults.
The image of the child
Every child is seen as resilient, confident and competent. We believe that children can express their own ideas, make independent choices, and are able to play and work well with others. In this concept resides our focus on the children's autonomy and on the importance, we give to children's opinions and choices.  
The Hundred languages of children
"Children need the freedom to appreciate the infinite resources of their hands, their eyes, and their ears, the resources of forms, materials, sounds and colours. They need the freedom to realize how reason, thought, and imagination can create continuous interweavings of things, and can move and shake the world." (Loris Malaguzzi,1996) 
Environment as a third educator
"Environment should be considered as the third educator. We have to create a "complicity" with the environment in order to be able to scaffold, together, children's learning processes" (C.Fabbi, 2004) 
Family's participation
At Aurora, parents are viewed as vital components and contributors to the school's philosophy and are encouraged to involve themselves in every aspect of their child's learning experiences.
Our community
Everybody who is involved with Aurora is integral to the development of the children. 
Aurora Ecosystem
Children are active protagonists of their growth and development processes as our core value at Aurora Ecosystem.
Nursery & Preschool
Children in our Nursery and Preschool develop number sense and literacy skills through everyday projects and provocation in their daily exploration.
Play sets the foundation for the development of critical social and emotional knowledge and skills. Through play, children learn to forge connections with others and to share, negotiate and resolve conflicts, as well as learn self-advocacy skills. Play also teaches children leadership as well as group skills. Furthermore, play is a natural tool that children can use to build their resilience and coping skills, as they learn to navigate relationships and deal with social challenges as well as conquer their fears.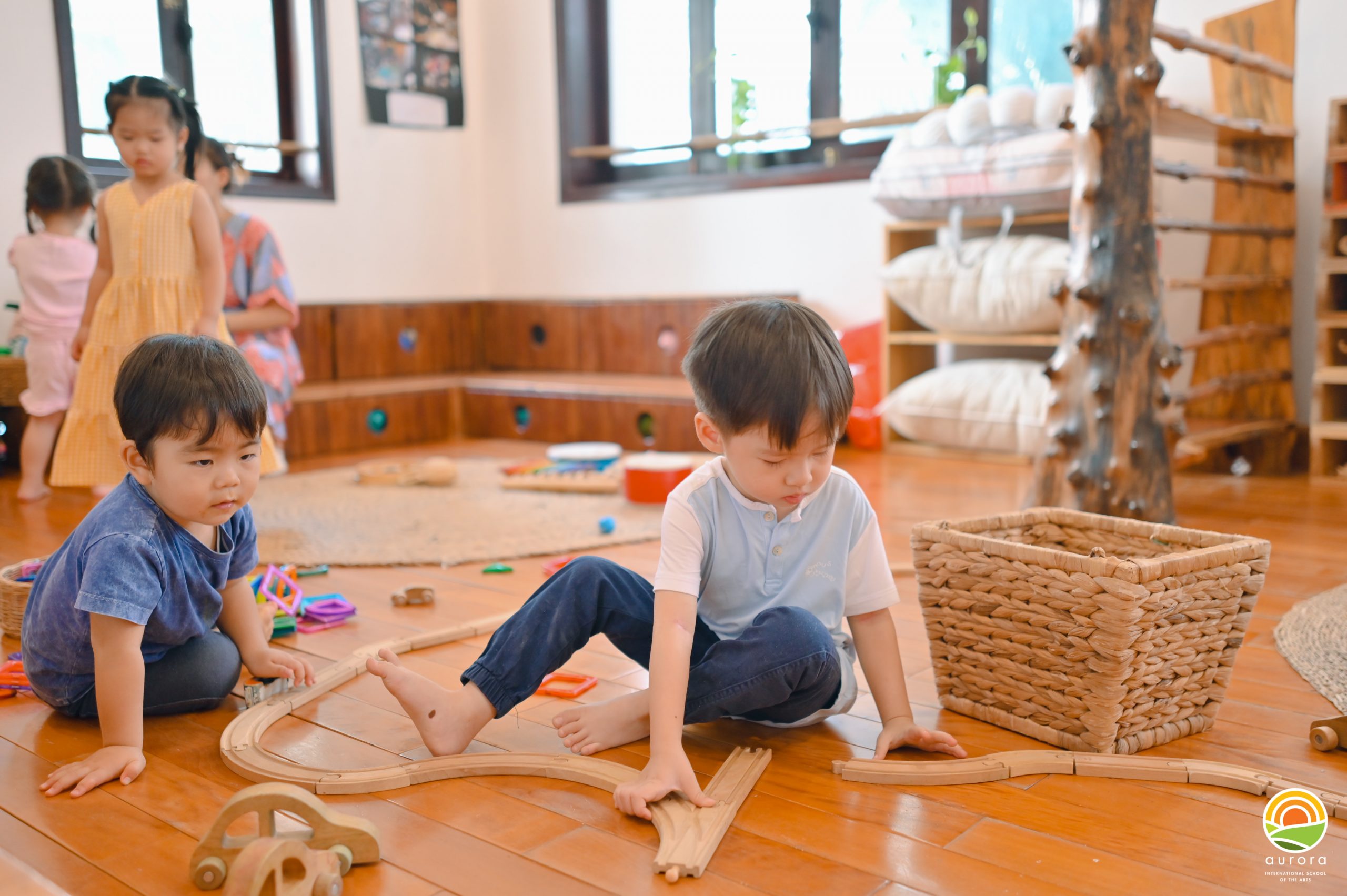 Primary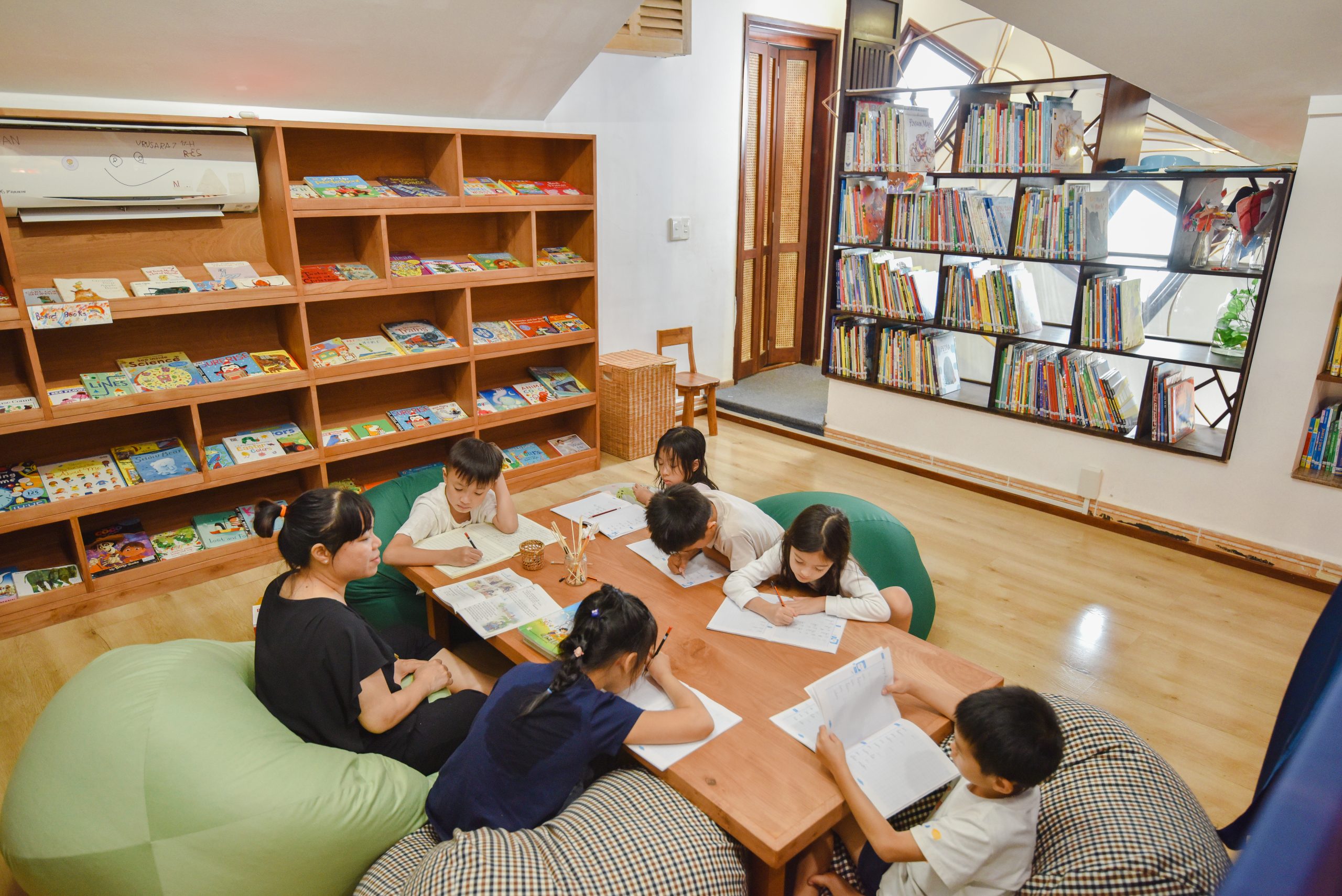 Children in our Primary school continue with a Reggio-Inspired approach to learning and teaching that advocates for the rights of the child and puts the child at the centre of their learning. One of the practices within this approach is being fully inclusive which recognises the diversity of children. Individual differences are valued and embraced and practices increase the participation and progress of students who learn differently, not only in the classroom but in other learning experiences, such as non-academic and enrichment classes. 
The day-to-day programme and environment at Aurora are organised in such a way that children can initiate purposeful, problem-solving activities and devise and solve problems to their own satisfaction using a variety of materials and equipment. Children are encouraged to use trial and error to find solutions to problems and to use their previous experiences as a basis for trying out alternative strategies. They are encouraged to give reasons for their choices and to argue logically.
Enrichment Programs
Enrichment activities can help children develop skills that help them perform better in school and home life. Studies found that children who had access to enrichment activities had better work habits than children who don't take part in these activities. Enrichment activities can help teach children skills such as concentration, persistence, and problem-solving, which can help them to do better in other areas of their learning. Many enrichment programs, such as art, music, and dance, allow children to express themselves in new ways they may not normally be exposed to. This self-expression leads to a greater exploration of creativity. Enrichment programs help your child learn more about themselves and how they can express their feelings and thoughts in a creative way. Increased self-expression and creativity can also lead to increased confidence.
At Aurora we offer a range of enrichment activities such as yoga, swimming, dance, drama, sewing and gardening.
Exploration Projects
How do children think with materials? How do materials invite action? These are the guiding questions of our Summer Project where children will play with possibility and explore new potentials of everyday materials.
The materials themselves propose particular possibilities. Materials do not just feel or act differently from each other, have different properties, or produce different forms and images. They also provoke different ways of thinking as a child engages and works with them.
Having a meaningful dialogue with paper, metal, wood, fabric, ceramics, mosaic and natural materials, children can give form to their thinking and their understanding of the world.
🍀𝐒𝐔𝐌𝐌𝐄𝐑 𝐏𝐑𝐎𝐉𝐄𝐂𝐓 – 𝐌𝐀𝐓𝐄𝐑𝐈𝐀𝐋𝐒 𝐈𝐍 𝐃𝐈𝐀𝐋𝐎𝐆𝐔𝐄 🍀
🔸 For children from 2 years to 11 years of age who are already comfortable in a school setting 
🔸 7 weeks of summer (4 July – 19 August 2022) 
☀️ Limited spaces available.  
Japanese Language & Culture